Wellington Critical Facilities
Wellington Critical Facilities provides electrical, telecommunication, and specialized construction and maintenance for select clients with mission critical facilities, equipment, and systems. These facilities are owned and operated by multinational business and health care institutions, and require strict compliance and adherence to detail for their specific needs. Wellington's unique technical expertise and resources fit this demand. Customers repeatedly turn to Wellington to provide industry-leading, diversified electrical maintenance, and construction services.
With availability 24 hours a day, 7 days a week, Wellington Critical Facilities brings broad expertise and superior industry standards to every assignment.
Featured
Project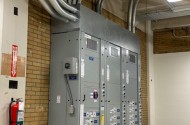 VERIZON TELECOMMUNICATIONS
Wellington Critical Facilities was chosen by Verizon to upgrade the electrical, telecommunication, and mission critical systems located at their strategic telecommunication equipment sites across Western Pennsylvania and associated regional areas.
To date Wellington has completed system upgrades at over 20 sites related to Verizon's deployment of a new 5G network and platform. Highlights of Wellington's role include normal and emergency power service and distribution upgrades. This includes the replacement and up-sizing of site standby generators and UPS systems, as well as new distribution equipment, control equipment, and energy monitoring equipment.
Project work now exceeds $12,000,000 and is on-going at critical sites that cannot be interrupted during upgrades. Any disruption of system infrastructure could jeopardize the 24/7 commitment that Verizon provides to its customers worldwide.
Our
Entities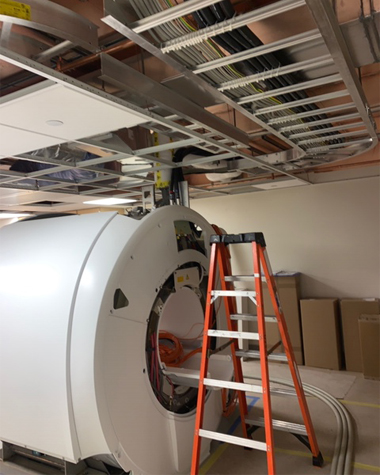 UPMC Presbyterian Hospital
Heart and Vascular Institute
Pittsburgh, PA