Wellington Constructors
In order to provide general contracting services to Wellington's many clients, the company founded a new subsidiary, Wellington Constructors, Inc. in 2012.
Wellington has built a multi-disciplinary business model represented in part by the successful and timely delivery of General Contracting Services on various projects. Along with already established electrical and telecommunication services, the company has created end-to-end solutions for valued customers.
As a unit of Wellington Power Corporation, Wellington Constructors offers clients the resources and capabilities of a large, national company while providing the focus of a small firm. WCI's relationship with its parent allows for specialization while tapping the experience of one of the nation's leading electrical infrastructure companies.
Featured
Projects
Wellington is pleased to incorporate electrical innovation with general construction for multiple repeat clients, including:
Multiple companies at Pittsburgh International Airport:
Southwest Airlines selected Wellington Constructors to provide turnkey contracting services for upgrades to their boarding gates and ticketing areas, including, selective demolition, interior finishes, plumbing, and mechanical systems.
American Airlines developed a maintenance contract with Wellington that encompasses all required construction disciplines.
Grant Oliver Corporation, which provides site-wide parking at Pittsburgh International Airport, repeatedly contracts Wellington to provide required upgrades at the airport facility.
PennDOT District 11:
Under a maintenance contract, Wellington provides emergency construction disciplines to ensure timely traffic management through three major tunnels in the Pittsburgh area: Squirrel Hill, Liberty, and Fort Pitt Tunnels.
Our
Entities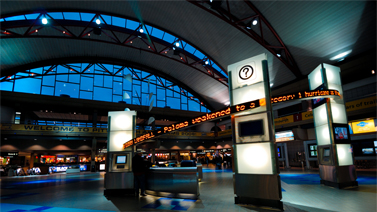 United Airlines Integration
Pittsburgh International Airport
Pittsburgh, PA