LEED and Sustainable Practices
On project sites Wellington employs various green/sustainable practices. These programs vary in magnitude with common practices including recycling for appropriate materials to refined industry practices such as using certified and local wood behind panelboards. At Wellington's corporate and satellite offices, as well as on-site temporary locations, recycling programs are also strictly enforced. Office equipment with Energy Star ratings have been phased in to reduce greenhouse gas emissions and other pollutants caused by the inefficient use of energy. The equipment has also saved on energy bills without sacrificing performance, features, and comfort.
Wellington also currently employs a LEED AP and encourages any interested employees in pursuing LEED designations.
Our Capabilities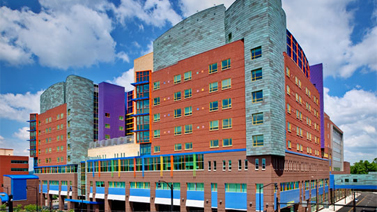 Children's Hospital of Pittsburgh
of UPMC
Pittsburgh, PA