OUR
PORTFOLIO
At Wellington Power, success is based upon diversified excellence in electrical construction, automated metering infrastructure, telecommunications, and general construction services for utility, industrial, and public sector clients. The company has been developed to handle projects ranging from simple service calls to multimillion dollar installations. A full spectrum of services and an extensive client list can be found here.
OUR
SERVICES
Wellington's ServAnywhere® Work Management System is a multigenerational proprietary work management hardware/software product designed by the Wellington Team. It provides the functionality, scale, and accuracy required by the most demanding of smart meter projects. These systems, working in concert with Wellington's proven training and quality assurance programs, reduce field error rates to less than 0.15%.
FEATURED
PROJECTS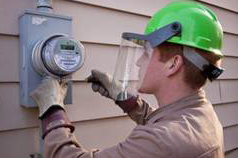 FirstEnergy Corporation
Pennsylvania, Ohio
Wellington Energy Inc. is providing advanced metering infrastructure (AMI) installation and support services for FirstEnergy Corp in Pennsylvania. Comprised of multiple electric companies, FirstEnergy's Pennsylvania territory provides electrical utility power from the western boundary of the state to the bordering suburbs of Philadelphia.
more...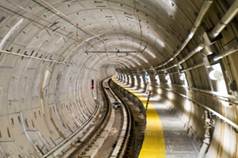 Port Authority of Allegheny County - Mount Washington Tunnel
Pittsburgh, PA
The Mount Washington Tunnel is an important public transportation link in Pittsburgh. The 3,500-foot tunnel connects Station Square to South Hills Junction and is only used by light rail vehicles and buses operated by the Port Authority of Allegheny County. The Mount Washington Tunnel is the only tunnel in the United States to operate both bus and rail service.
more...
WELLINGTON POWER CORPORATION
177 Thorn Hill Road
Warrendale, PA 15086
phone: 724.779.4000
email:
info@wellingtonpower.com